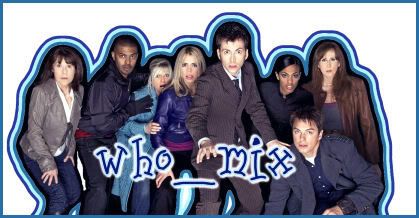 Do you love the Whoniverse and fanmixes? We do, and we noticed that there was a sad lack of a dedicated community for just that. But no more!


who_mix is a new community for all your Whoniverse fanmixes!

We know there are lots of brilliant fanmixes out there just waiting for a home, and we can't wait to see all of your Doctor Who, Sarah Jane Adventures and Torchwood fanmixes over at
who_mix!


sparking_off &
etmuse